Guitar Works of North Jersey has over 30 years of experience with acoustic repair and setups for all major brands. We specialize in the following repairs:
Nut replacement
Headstock repair
Fret dressing
Loose fret repair
Refret
Bridge saddle replacement
Bridge repairs and replacement
Crack repairs
Binding repairs
Tuner replacements
Acoustic pickup installation
Strap button installation
Finish repairs
Inlay repairs
Neck resets
Loose or cracked brace repairs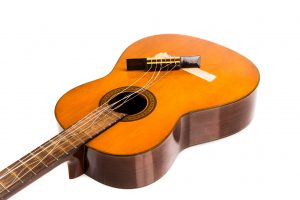 If you need a repair not listed above or are interested in custom work, please call us at 973-770-1819 or email a1jackc@yahoo.com to inquire. Also make sure to check out our electric and bass repair lists to see our other areas of expertise.